Yeah, the weekend was good!
I love to spend time at Barnes & Noble.




friday

went to the movies (watched the horrible/sad/scary/emotional movie;
The Last House on the Left
)
saturday

relaxing morning at home
my love got a new hair cut (yes, they all know us now..)
dinner with my love's parents
her parents got Kitty back (miss that cat SO MUCH)
went shopping some (bought things so I can design some clothes!)
sunday

brunch at
ihop
did some grocery shopping
spent time at Barnes & Noble
---
here i am.
---
wednesday
for those who
remember
; i actually had my second appoinment yesterday to fix my hair (highlights). but my love had to go to a meeting so she was off later than usual from work..well, she called the salon and changed the time to tomorrow instead.yay!
it's raining outside and will continue for about four days from today. cozy but kind of boring. i love sunshine and warmth.
gonna finish a paper today and later on do some shopping. i need a bikini for florida keys...want to eat waffles too...dinner?!?
i need to talk with dad..


over and out.
---
pics update
i loooove it.
---
i'm still here...
haven't updated the blog for a while now..sorry. but i've been a busy girl. hee hee.

we just stayed home during friday and watched some tv. j came over on saturday and we did some scrapbooking together and later on dinner and beer at jack of the wood, downtown asheville. yummy. d came too. oooh, j wanted to go to a specific store before we went to the pub and gooooosh - SO MUCH SCRAPBOOKING STUFF. i was in heaven..sort of. will post pics from inside the store later today - then you'll get it....almost. sunday was all about relaxing. we ate some junk food later in the evening and during the day worked hard on the scrapbook (i'm almost done with it now). my love had a "work day" yesterday which means no students at school so i went to the school too - studied a lot - gosh, i was a really productive student!!! this week will be a lazy and nice school week. i am way ahead. me like. my love felt spontaneous and wanted to go to the movies so we got tickets for slumdog millionaire and then went to the new opened Barnes & Noble (looooooooooooooove it). time was running away fast there and we were almost late to the movie. but perfext timing and the only ones watching it (monday, early evening). awesome.



pic from here

kitty, the cat we have been cat-sitting for about a month now is going back home either later today or tomorrow...will miss her som much...she's so sweet. yes, i am so sad about it. i have really come to love that cat.

pics of the scrapbook stuff later on today .
now; breakfast (american pancakes, i think)
---
♥
---
The Blue Ridge Parkway
---
Bloglovin'
You can easy follow me - my blog at
Bloglovin'
.
You can also click on the pic (it's a link)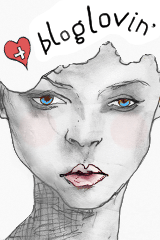 ---
Yesterday's celebration of St. Patrick's Day!
---
wednesday afternoon
i found money in a short pocket earlier today so we are gonna spend them this afternoon at starbucks. yeah. the sun is shining and it's around 17°C/63°F out. pretty warm and nice.

my love had an awesome morning by the way
- got out of bed late
- fell on the stairs and hurt her hand/fingers
- forgot her wallet and had to go back to the apartment
- forgot some pretty important stuff at home (she didn't go back a second time)
- had to wait for a train to pass on her way to work (taking such a long time)
- killed a bird while driving to work
and a crazy day at work...

so i really think she needs and deserves some resting and relaxing time at starbucks! yes. coffee drinks, good conversaions and some planning for summer and stuff!
---
Green
---
summer clothes
i love
american eagle outfitters
(a clothes store here in the US) and since i'm going south (Florida Keys) in some weeks i've looked through their summer clothes - shorts, tanks and t's. ok...not very colorful (but hey, i love grey, black, white, blue..) so here we go.
AE Destroyed Denim Bermuda Shorts $ 39.50
AE Surplus Parachute short $ 34.50 (Dark Buoyant Navy)
AE Surplus Parachute short $ 34.50 (Twilight Sand)
AE Favorite Striped short $ 29.50 (Blue/Chalk Shipe)
AE Boyfriend Tank $12.50 (Harbor Blue)
AE Boyfriend Tank $12.50 (Medium Hather Grey)
AE Boyfriend Tank $12.50 (Black)
AE A Knotted Print T $ 19.95 (Silver Shade)
AE Graphic pocket T $ 9.95
AE Side Rouched T $ 14.95 (Black)
AE Dot Blouson Tank $ 19.95(Pearl Grey)
---
St. Patrick's Day!
---
yeah.
one dream is coming true...
---
this is serious art!
sitting here on the bed, drinking my morning coffee. yummy! it's raining outside (and will keep doing for the rest of the day...) but kitty is entertaining me.
big time
.
love her.
---
new hairstyle
so here comes a pic of my new hairstyle! will do plenty of highlights in about 1 week. now it's 6 levels lighter than it used to be (it's still looks dark in the pic since i used a lot of products the day i took the pic)
---
mixed thoughts
have had a relaxing weekend. movies. fika. good food and candy. yummy!  will post some pics on my new hairstyle tomorrow (even though I'm not blonde yet, at all...but I for sure look different - yay!).

gaaah. gettin' so sad and frustrated about some things. i just want people to live life and enjoy every second of it! it's a waste to not live life.i know that all of us have bad days or moments every now and then. but do not ever get stuck in them. you have to make your decision(s), it's your choice to go through these moments or days, suck it up and then live. life has so much to offer. so many wonderful things. why not get stuck in the wonderful things instead? that's what i am doing right now and...

i loooooooooove it! 


see ya´tomorrow!
---
morning coffee
sittin' here and feeling good. love it. drinkin' great morning coffee and realizing that i don't really have to do alot of school work today. woo hoo.

have done some laundry this morning! all the clothes and the sheets are now clean. an awesome feelin'.

have also taken a shower. so i go with the flow. to be clean.. mouhaha.

got my hair cut yesterday. spent 3 hours there. phu. we started the process of me going back to blond from almost totally black hair (how did that happend? me, black hair...anyway).  i have now brown hair, a new hairstyle and a new appointment where we're gonna do highlights. since we were working so hard to get the black color out of my hair..it's not good to do the highlights during the same day (the best is to wait about a week). so march 24 is my new appointment and then it's gonna be a bigger change. though i have to get used to my new hairstyle. love it, but it's way much shorter, i think. but i can totally have different styles. punkish...funky. mmm. love it. ok. i don't have any pics. the simple reason is that i forgot my camera in the car (it's still in the car and the car is not here right now). so keep waitin'.

finally friday and the weekend is waiting for us! yay! gonna be a cozy one at home with plenty of movies. me like.





---
thursday
yesterday afternoon was great. we stopped at Starbucks and then drove to a park. walked some. sat down and talked. walked some more and of course swung some. did some grocery shopping and then instead of pizza (yes, we both changed our minds and wanted chinese instead) went to a chiniese/japanese(?) restaurant where they cooked the food in front of you. loved it! didn't finish it so i know what to eat for lunch today. awesome!

today
- study
- cut my hair (will probably take a while)
   watch grey's anatomy (don't know if we are gonna make it to m and j's since the hair solon visit might take a while)


my love and i did some awesome plans last night and i can't wait!!! one of my dreams are coming true. but will write more about it later on. just to make you all curiuos. hehe. i'm so nice today.

that's about it for now!

ciao.
---
hmmm. [updated]
A day when I have many thoughts (because of some things) and I can't really focus. Yay...or
NOT
. tried to study some but it didn't work out that good. thought about getting dressed but realized that I need to take a shower and I don't feel like it (such a process). so I am spending time with Kitty (the cat) and reading blogs.
Gonna start the day soon..
1. take a shower
2. get dressed
3. perhaps do some scrapbooking?
4. study some?
5. learn some more photoshop?
well the first two things are most important. might then go back to just spend time with kitty...she's so sweet. love her.
by the way.
i. l o v e. my. tattoo.


over and out.
[will perhaps (hopefully) write something less depressing later. hehe.]
[update]

it's amazing how a phone call can make you feel better. my love just called me and we have good plans for this afternoon now! the weather is gonna be crappy the coming days (rain and colder) so we are gonna enjoy the sort of nice (it's still warm but cloudy) today and go out for a walk and get some
peace
.
yay
. later on pizza. yummy! even though I have my moments and crappy thoughts every now and then, I am so living life now. nothing is gonna stop me from doing that. no one has the rights to suck out all my energy.
never
. I am never gonna let that happen. my past is my past and my future is my future and now is now. enjoy it. breathe in every second and live!
thinking about to take the shower now. get dressed and then do some scrapbooing (bought some more stickers and things last night. yay). will do school work tomorrow (love to study online with the freedom it comes with).
take care and live.
---
The Weekend, part II - Sunday
Scary Road on our way to
Cataloochee Valley
, NC..
An amazing view!
---
The Weekend, part I - Saturday
went to the hair salon. ate lunch outside. walked around downtown asheville.
had a frappuccino at a café. dinner at
jack of the wood
with live bluegrass music. yay.

Bluegrass live music!
---
gaaaah
Deadline on a paper/test today. A bit in hurry, I think...or I don't know. I work best during time pressure (read: stress). Smart Lina.

Gonna fix my hair on Thursday. I don't know how. We'll see but I'm really excited and anything will be better than the way I have it right now.

Will update more later with pics from the beautiful and warm weekend we have had.

See ya´soon!
---
saturday
slept pretty long this morning.
drinking coffee. mmm.
gonna have a consultation at
west one salon
. at 1PM today. woo hoo. 
gonna spend time downtown asheville today in the sunny and warm weather.
me like.

ciao ciao.
---
thursday night
tired. so i'm gonna curl up under the cozy covers. been a great afternoon and night with dinner out. then hot chocolate at the café i was writing about earlier. loved it. absolutely a place i'm gonna come back to. watched grey's anatomy at m and j's and here i am. in bed. ready to turn the light off. been a good day AND the weekend is soon here. yay! great plans and awesome weather. +21 on saturday! it's getting better and better. woo hoo. ok...

...goodnight.
---
thursday
have been studying some today and will hopefully finish the test i am working on tomorrow. deadline is on monday.
plenty of time left. plenty
. talked some with my sister on msn.
awesome
. miss her so much but it's great to communicate like this when you are so far from each other.
now it's about time to take a shower. i'm in big need of one. my love will soon be home. later on dinner, watch grey's anatomy at m and j's. will probably go to her parents' house to pick up some things we need too. like a camera and a cd.
yeah
.
over and out.  

---
exciting msn-conversations!
I talked and saw my sister and her kids the other week on msn.
It was awesome and so much fun!
Miss them so much...



---
Hmmm...
gonna fix my hair some day (hopefully pretty soon). gonna work on to go back to blond hair again...AND thinking about going crazy and really get a hair cut - a BIG change.
what do you all think about that?
thinking about a hair cut similar to this one..(but all in blond, of course or as close i can get to blond from my very very very dark hair).
another thought i've had today. what do you think about
videoblog
? me, filming a part of my everyday life here in the states and post it on this blog. gonna think more about that..
thoughts/feedback anyone?
---
i am sick...typ.
sittin' with my morning coffe (Starbucks coffee with hazelnut creamer). yes, i call it morning coffee even though it's more like lunch coffee now. i'm sick..sort of. have a cold and looked like a walrus earlier this morning (for those who are interested to know"). kitty is laying down beside me. she's so cute. love her. good company.

yesterday. ananniversary day. my love and I had been together for 6 months. yay! wonderful and amazing 6 months. we celebrated it by eating at a french restaurant downtown Asheville. white wine, interesting and good conversations and ok food! cozy.

writing a test/paper for one of the classes while listening (don't read watch) E News on TV. good job Lina. i'm smart. but the paper is pretty easy to write and deadline is in a week. so now worries and no stress! that's the way to go.

i'm living life now. after about 5 really hard years in my life i've turned and i am more alive than i've ever been. amazing!

i've seen a really cool café downtown. i loooooooooove it. we are going there one day soon. woo hoo. seen some other store worth to visit. cool t-shirts. i'm a t-shirt fan right now. yeah.

many different thoughts this wednesday noon. that's. who. i. am. right. now.

i am in a shopping mood. again. meh. wanna go to the mall..but i can't. ok. back to the paper.


[update]
my love just called me. after crazy snow days here where school was closed and a temperature around -10 (celcius degrees) it's gonna be all crazy during the weekend. sunny and waaaaarm! friday around + 15, saturday around +17 and sunday around +20! i am excited. love it.
---
Yay!
---
The Concert in Atlanta
Liz just said she knows more about me than I do. Interesting. Want to hear more about that...
Ok. back to the concert which was AMAZING!!
So it was
Justin Nozuka
,
Lenka
(a new favorite!!) and
Missy Higgins
 at...
in Atlanta, GA!

Bring Me Down
Would You Go
Nightminds 
100 Round the Bends
---